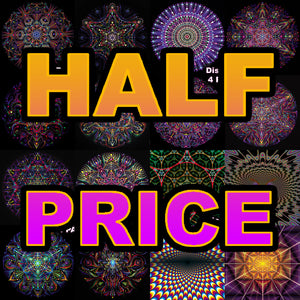 HALF PRICE PACKS
---
Insane bargain opportunity to score our new Extra Vibrant Tapestries for HALF PRICE! Each pack has been hand selected to showcase a particular take on psychedelic visuals

Check them out and score yourself the bargain of the year and turn any room into an immersive psycheldelic wonderland!
Sorry, there are no products in this collection.